BY Southlake Style – Vitality Bowls, a superfood cafe offering delicious and nutritious quick bites, opened its first location in Southlake in February. Now locals have access to potent and flavorful dishes like fresh açai bowls, juices, smoothies and sandwiches. Franchise owners Pal and Solai Anand say they were excited to be a part of the brand's efforts and share Vitality Bowl's recipes with locals.
"We saw an opportunity to share the Vitality Bowls experience with the Southlake community because of the demand for great tasting, healthy food options," Pal says.
The Northern California-based eatery uses bold, healthy ingredients like pitaya, acerola and mangosteen to create balanced dishes that are full of nutritional value. Each açai bowl is made to order using only fresh fruits and vegetables, ensuring that locals can find an option customized to their taste and dietary restrictions that's also packed with only the best ingredients.
"Every Vitality Bowls meal is made to order in an allergy friendly kitchen designed to avoid cross contact of ingredients, so customers can feel good about eating here. Plus, all açaí bowls and smoothies are prepared without using any ingredient fillers, such as ice, frozen yogurt or artificial preservatives," Pal says.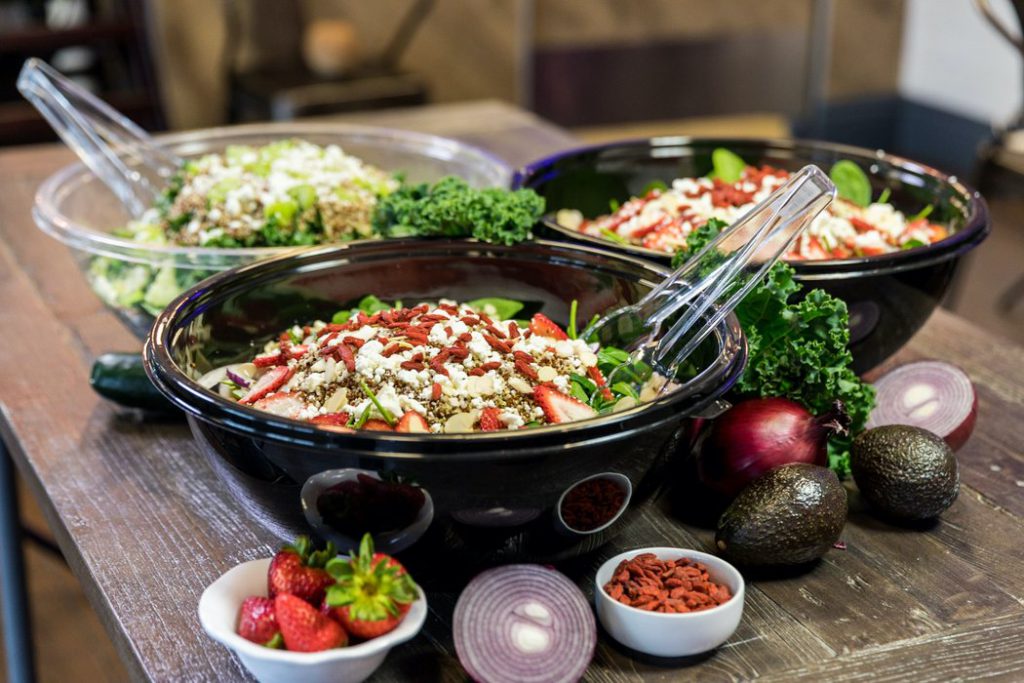 Those new to açai should try out the Vitality Bowl. With a base of organic açai, bananas, strawberries and flax seed and topped with organic granola, honey, bananas, strawberries and organic goji berries, the creamy yet refreshing bowl is sure to satisfy your hunger.
For a bowl with unique yet delicious ingredients, try the Graviola Bowl, made with a base of graviola, coconut water, mango juice, pineapple, bananas, strawberries and kale and topped with organic granola, bananas, organic mulberries, organic chia seeds and honey.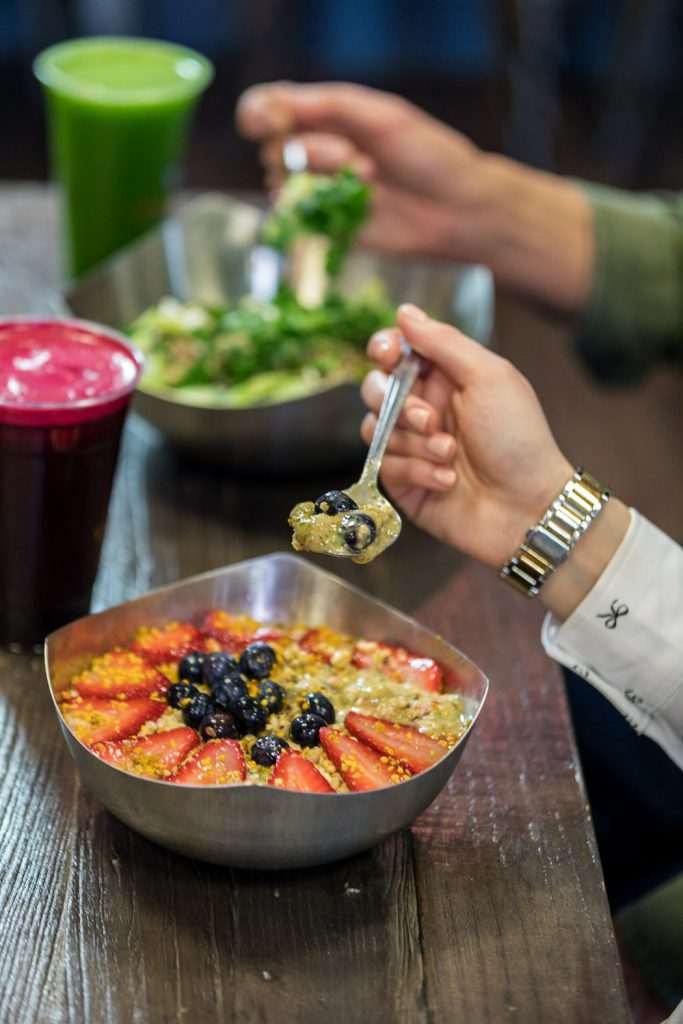 With detoxifying juices and energizing smoothies, Vitality Bowls provides a great healthy snack for diners on the go. But locals can also stop, slow down and savor dishes like the sirloin sandwich, complete with grass-fed sirloin, mozzarella cheese, spinach, red onions and Dijon mustard. Whether you are on the go or want to stay a while, Vitality Bowls meets diners where they are.
"Our café is a place where community members can enjoy nutritious meals with their family and friends, and we want all of our customers to feel at home in the warm and vibrant setting," Solai says.